2013.06.16 Sunday
Lily and the Moon has been launched!
My latest picture book,
Lily and the Moon,
co-authored with Mari Nakamura, has now been published and you can read more details about the book on my web-site.
http://patricia-oe.com/works_e.html
(English)
http://patricia-oe.com/works_j.html
(Japanese)
I created the artwork for this story by combining my own hand-made washi (Japanese paper) for the background and the characters were hand-crafted from clay.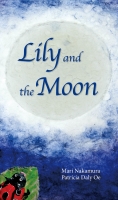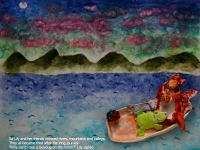 If you want to order the book directly from the online book supplier, englishbooks.jp - here is the link:
http://www.englishbooks.jp/catalog/product_info.php/cPath/124_22_1554_5937/products_id/29990?osCsid=d4d091f35f4157486e57bd21038e6805
So far, the book is only available in Japan but the publisher, ELF Learning, is working on getting an international distribution network set up.