2019.07.01 Monday
Summer themes in Smile Eigo
Summer is my favourite season.
There are so many exciting things to do during the
hot days of summer and refreshing things to eat such as
chilled noodles, fresh fruit or ice cream...
The July edition of Smile Eigo shows us many ways to eat
ice cream and I'm sure the pictures will make you feel hungry...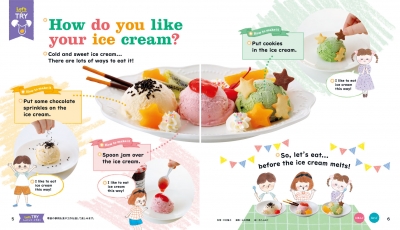 I live near the sea and find sea creatures fascinating.
In the August edition of Smile Eigo children can enjoy
an undersea adventure and information about
many familiar and unusual sea creatures.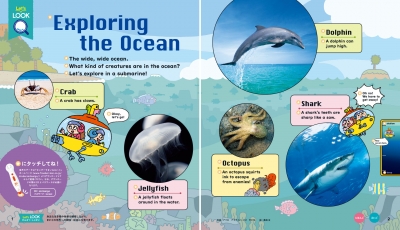 So what are your plans this summer?
I hope you all can enjoy the beach and some refreshing foods!