2020.04.14 Tuesday
Oxford University Press Reading Text about Birthday Celebrations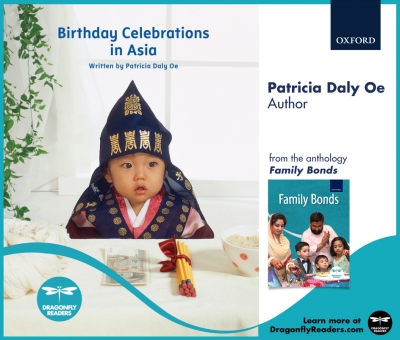 My reading text, 'Birthday Celebrations in Asia', is part of
the Dragonfly Reader series, which helps students to
develop good reading habits while exploring Asian cultural
themes and values. The non-fiction text covers ways that
birthdays and certain ages are celebrated in Japan, Korea,
China, Malaysia, Singapore and Vietnam with vivid
photographs of foods, costumes and celebrations in each
country.
The text is part of the anthology 'Family Bonds' in level 3
of the Dragonfly Readers.
Schools can purchase Dragonfly Readers from Oxford
University Press.
Learn more about the series at dragonflyreaders.com.